A SMALL COLLECTION OF ANTIQUE SILVER AND OBJECTS OF VERTU
aeroplane model SM 79 Sparviero - Italy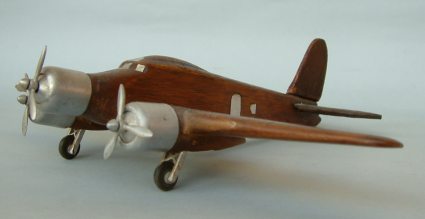 this is a wood and aluminum reproduction of a Savoia-Marchetti SM 79 Sparviero (Sparrow-hawk).
The model is a wood carved artifact made by an Italian artisan in 1940/1950. It has three rotating propellers and folding undercarriage molded in aluminum .
The SM 79 was the most effective land-based torpedo-bomber of the Second World War. It entered production in October 1939 to equip Italian "Regia Aeronautica" torpedo-bombing squadrons, the Aerosiluranti. Owing to its shape it was called "gobbo" (hunchbacked).
The aeroplane is 6 1/2 in. long (cm. 16) and was bought from an Italian dealer at an Antique Fair.

This item is not for sale, but most of my pieces were bought through the Internet. On the botton and on the righ bar of this page there are some advertisings of websites of silver and antique dealers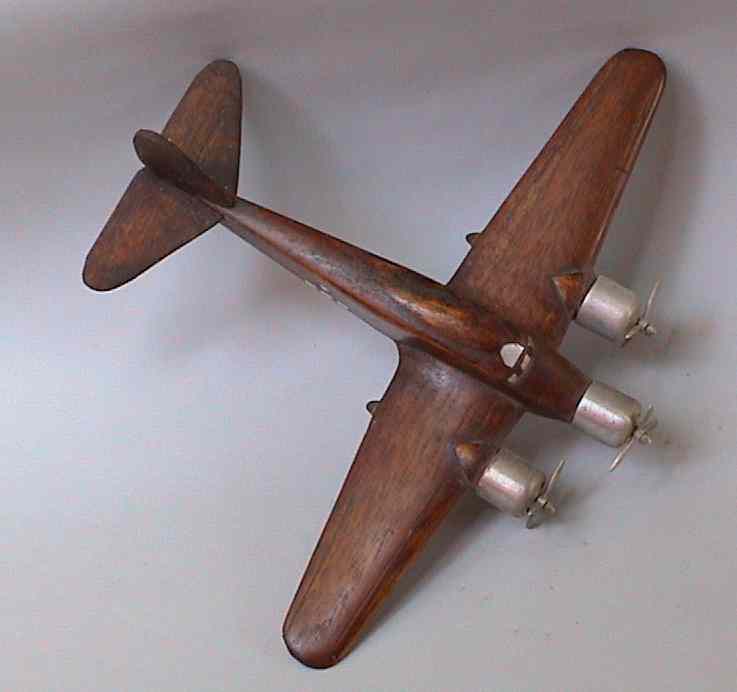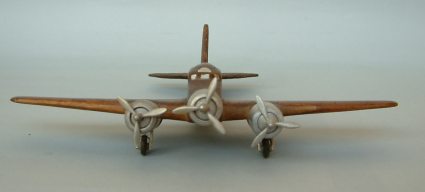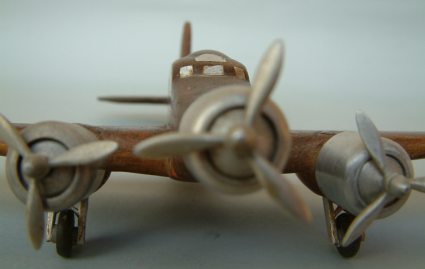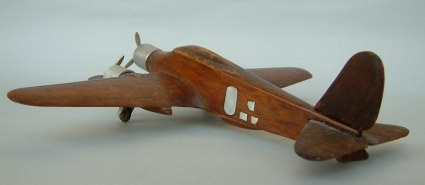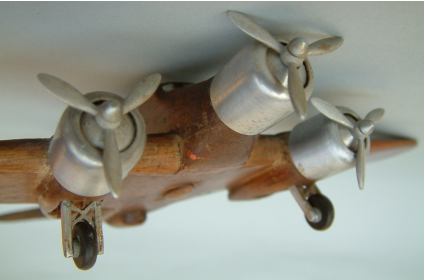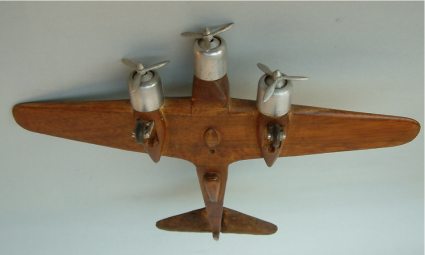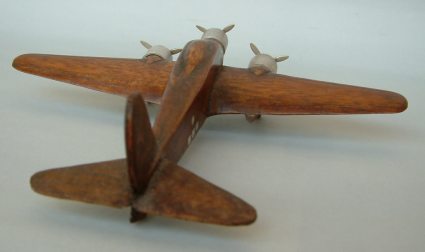 Italian magazine Antiquariato (Antiques) - Editoriale Giorgio Mondadori spa, in its November 2003 issue publishes an interesting article on wood's models made in Italy between WW1 and WW2, including three SM79.
Wood's models production included a few prototypes, particularly precious, factory made for wind tunnel experiencies or promotional purposes, while some other models were made outside for ornament or lamp's support.
Photos below refers to ornamental examples of SM 79:
- civil version
- Sorci Verdi (Green Mouses) winner of
International Istres - Damascus - Paris Air Race
- WWII torpedo plane.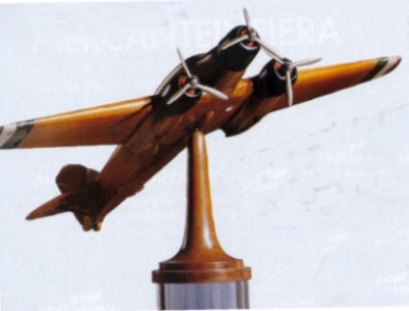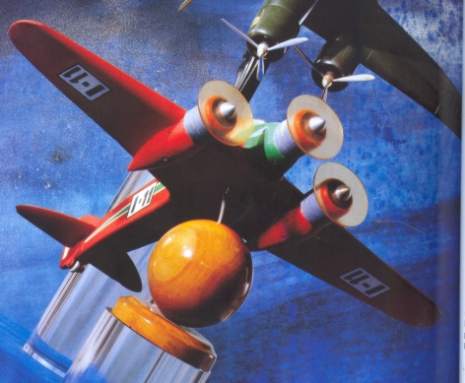 some reference books:
This is a page of Silvercollection.eu "A Small Collection of Antique Silver and Objects of vertu", a 1000 pages widely illustrated website offering all you wish to know about antique silver, sterling silver, silverplate, sheffield plate, electroplate silver, silverware, flatware, tea services and tea complements, marks and hallmarks, articles, books, auction catalogs, famous silversmiths (Tiffany, Gorham, Jensen, Elkington), history, oddities ...
SITE MAP - SILVER DICTIONARY