A SMALL COLLECTION OF ANTIQUE SILVER AND OBJECTS OF VERTU
silver sugar tongs - Austria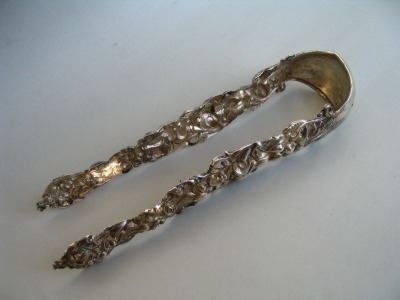 these silver sugar tongs bears town mark of Vienna (Austria), year 1847, purity degree 13 loth, silversmith mark 'AK' into a lozenge belonging to Carl Adolf Kohl, born in Belgern (Preussen) in 1816 and active from 1846 to 1872.
They are fully covered by an elaborate embossing with grotesque masks and floral motifs.
The tongs are 7 1/8 in. long (cm. 18) and were bought by an Italian dealer in an Antique Market.
This item is not for sale, but most of my pieces were bought through the Internet. On the bottom and on the right bar of this page there are some links to silver and antique dealers websites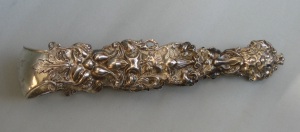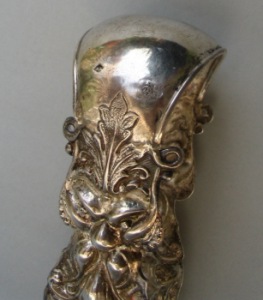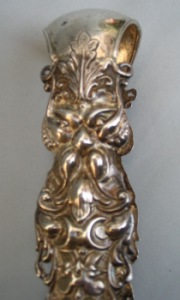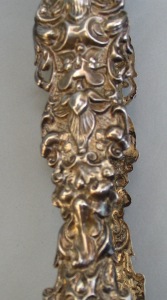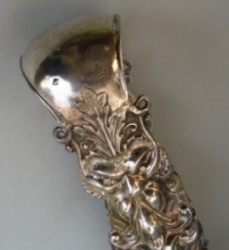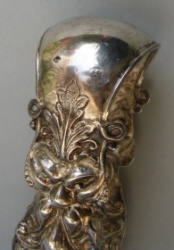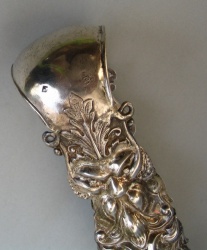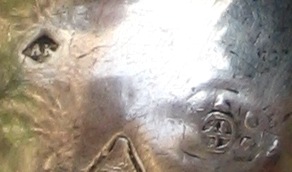 YOSEMITE SAM
One of Bugs Bunny's most memorable foes on LOONEY TUNES Warner Bros. cartoons was the loud, short-tempered cowboy, Yosemite Sam. Sam first appeared in Friz Freleng's 1945 cartoon 'Hare Trigger'. Through the years, Freleng would put Sam in a variety of roles (some of which included a pirate, Viking, and knight). Yosemite also co-starred with Bugs in the rabbit's Oscar-winning short, 'Knighty Knight Bugs' (1958). The 1962 cartoon, 'Honey's Money', was Sam's only appearance without either Bugs or Daffy.
But, 100 years before ..... Yosemite Sam was already present on an embossed silver sugar tongs made by an Austrian silversmith ....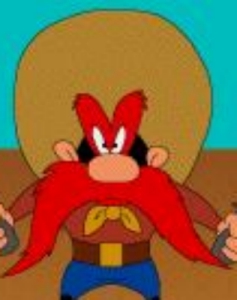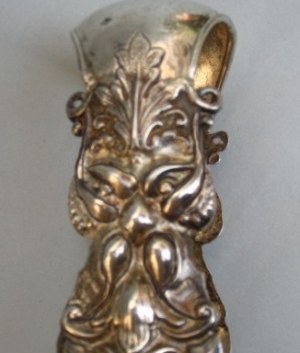 www.silvercollection.it ©