A SMALL COLLECTION OF ANTIQUE SILVER AND OBJECTS OF VERTU
silver sugar bowl - Turin - Italy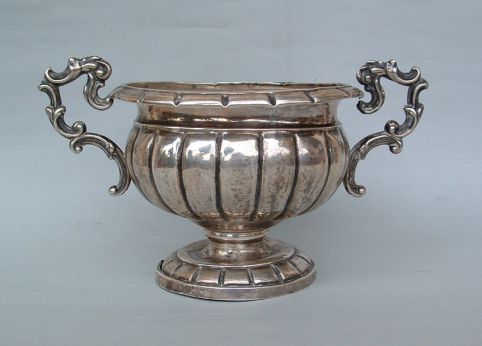 this is a silver sugar bowl made in Turin (Torino - Italy) around 1840.
It has bombé oval form, scroll handles and pedestal foot. The sugar bowl is lacking of the cover and has some damages on the pedestal.
It has full hallmarks of Kingdom of Piedmont, town of Torino (Italy).
The sugar bowl is 7 in. long (cm. 18) and was bought from an Italian dealer at an Antique Market.

This item is not for sale, but most of my pieces were bought through the Internet. On the bottom and on the right bar of this page there are some links to silver and antique dealers websites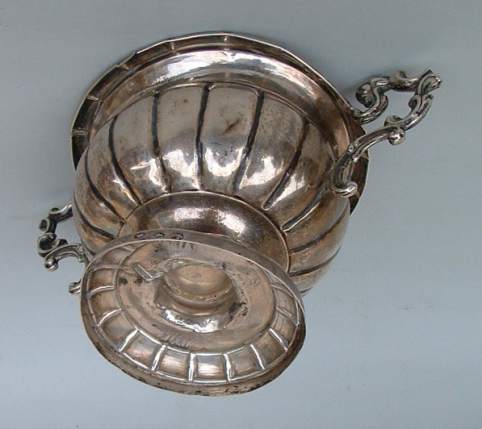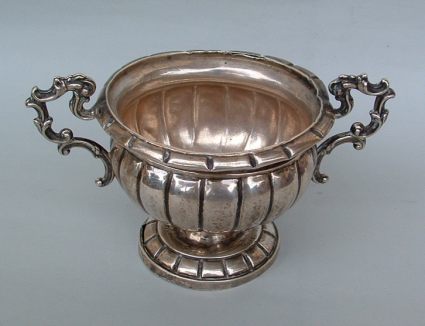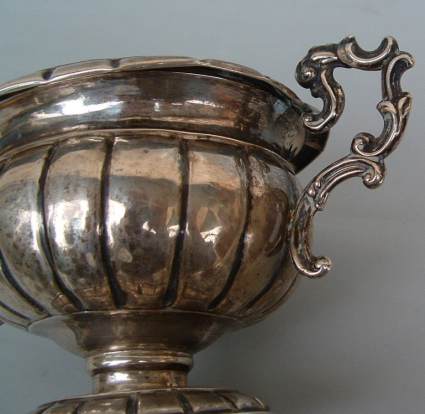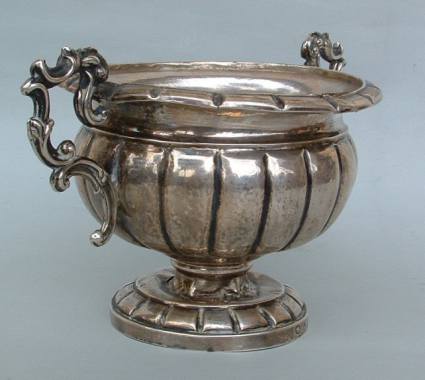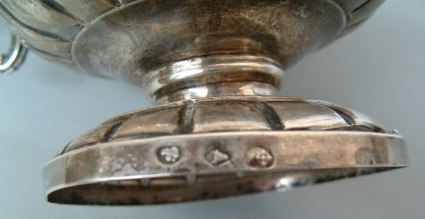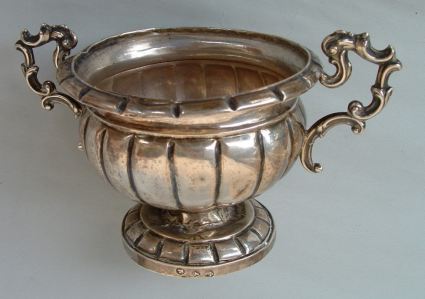 The sugar bowl is lacking of its cover. Here is another sugar bowl of similar shape and of the same period and origin complete of domed cover with large bud finial.
This sugar bowl is part of a four pieces set belonging to Carlo Felice of Savoy, King of Piedmont and now in Genoa Museum Galleria Nazionale della Liguria Palazzo Spinola.
It has similar hallmarks for Torino after 1824, 2nd purity degree (silversmith is Giovanni Battista Borrani).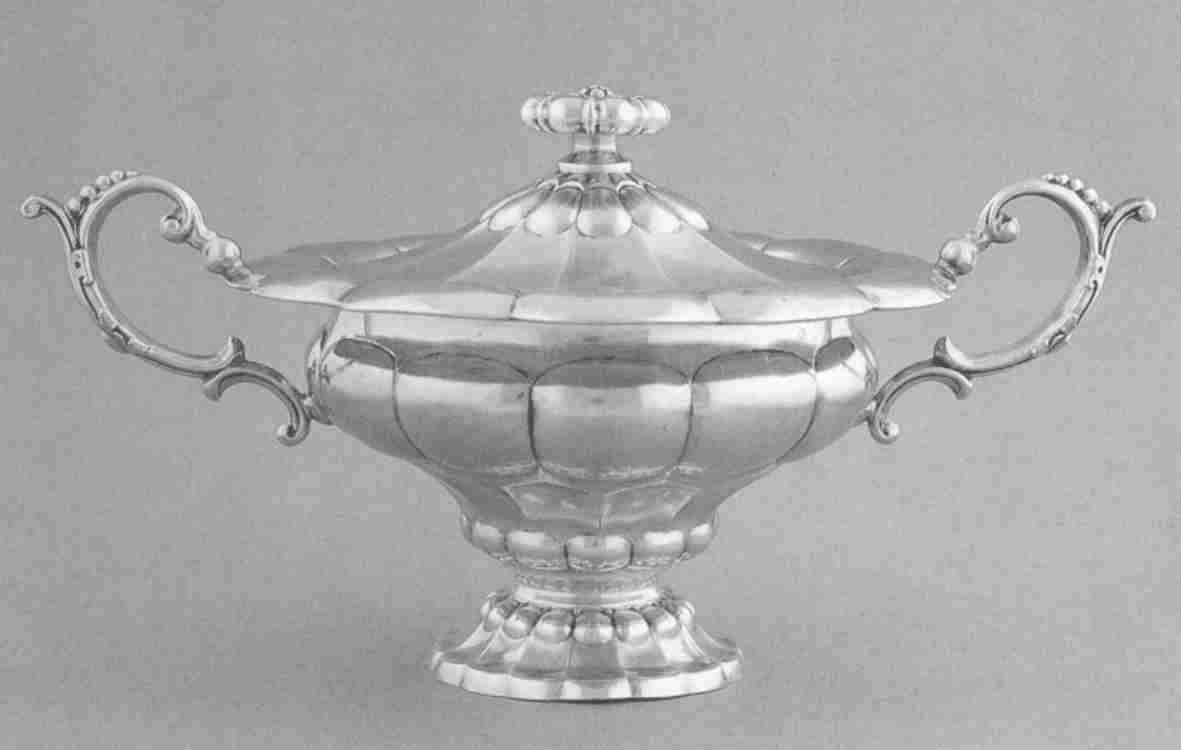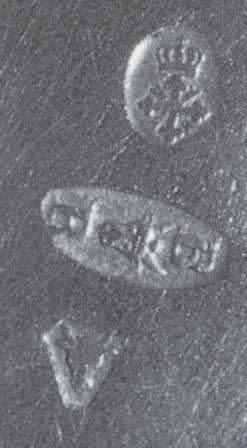 www.silvercollection.it ©