MODEL AIRCRAFT - WAR PLANES
WW2 AND KOREA AIRPLANES
BOEING B-17 FLYING FORTRESS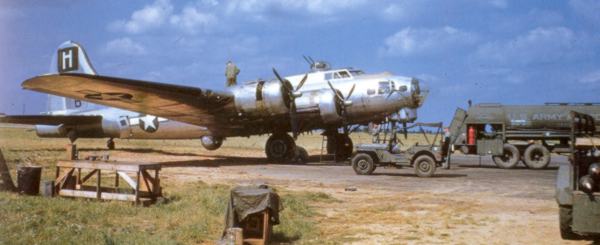 B-17G of 388 BG in 1944 at Knettishall (Suffolk - England) refuelled by its ground crew. This aircraft was lost on 6 February 1945 when collided over Cambridgeshire while gaining formation for a mission.
B-17G Fortress:


Dimensions: Span 103 ft. 9 1/2 in. ; lenght, 74 ft. 4 in.; height, 19 ft. 1 in.; wing area, 1,420 sq. ft.
Armament: Thirteen 0.5-in. Browning machine guns in chin, dorsal centre-fuselage, ventral, waist and tail positions.
Power Plants: Four Wright Cyclone GR-1820-97 nine cylinder air-cooledradial engines with General Electric B-22 exaust-driven turbo -superchargers each developing 1,200 h.p. for take-off and 1,380 h.p. under war emergency conditions at 26,700 foot
Weight: Empty, 32,720 lb.; equipped, 38,000 lb.; normal loaded, 55,000 lb.; maximum overload, 72,000 lb.
Performance: maximum speed, 300 m.p.h. at 30,000 ft.; maximum continuos speed, 263 m.p.h. at 25,000 ft.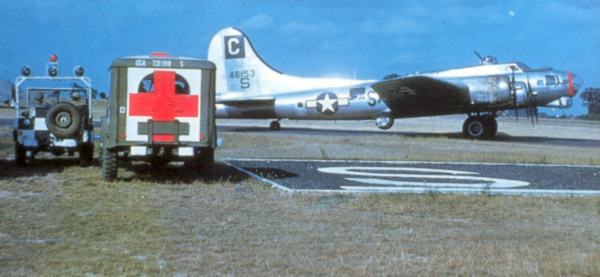 a B-17G of the 337th Bomb Squadron, 97 BG rolls along the perimeter track at Snetterton Heath, Norfolk, England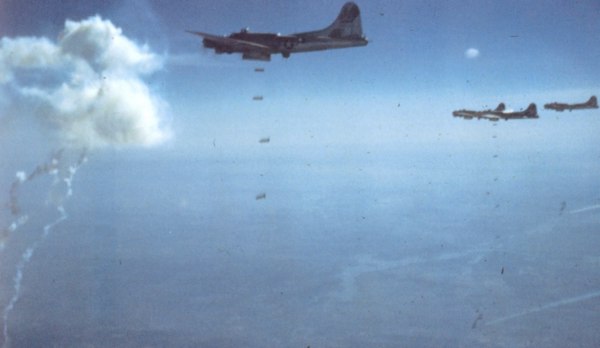 One-thousand-pound high-explosive bombs dropping in train from 457th BG B-17s on 10 April 1945. The base of the Group was Glatton, Huntingdonshire, England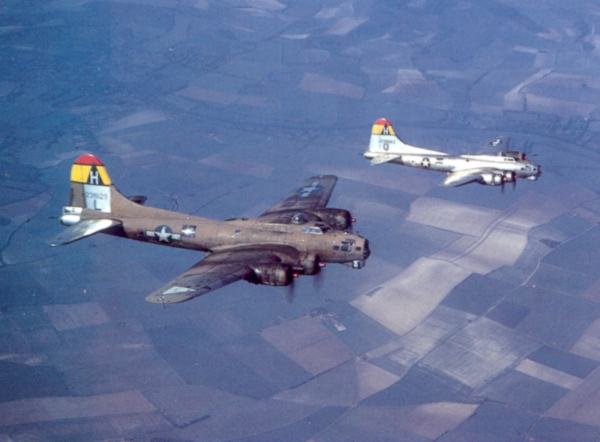 B-17G of 367th Bomb Squadron, 306 BG over South East England early in May 1945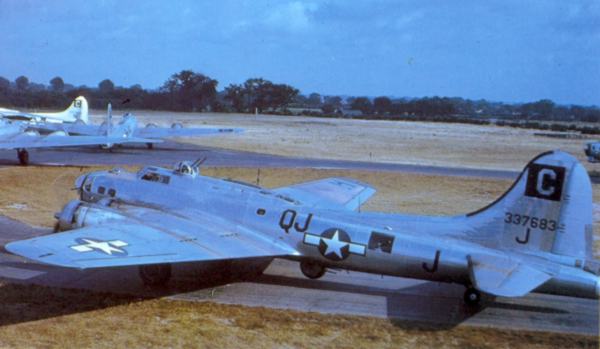 Fortress of 339th Bomb Squadron, 96 BG at Snetterton Heath, Norfolk, England, on 'cab rank' as they marshal for take-off on the main runway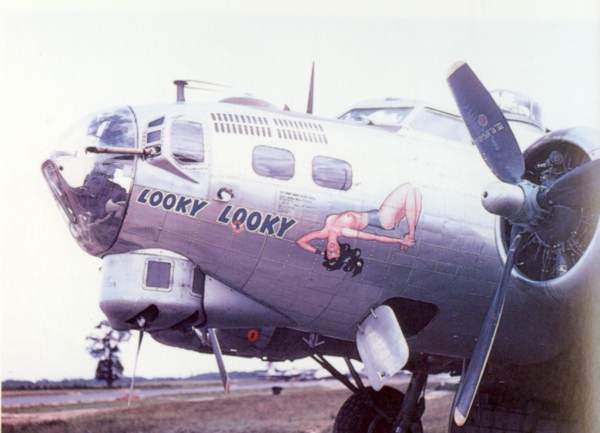 Looky Looky artwork on a B-17G of 851st Bomb Squadron, 490BG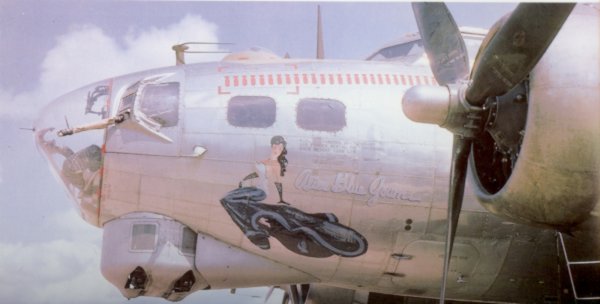 Alice Blue Gown on a B-17G of 851st Squadron, 490BG at Eye, Suffolk, England
Aircraft Model suggestions

B-17G-50-DL from the 49th Squadron of the 2nd Bomb Group with Cheyenne tail turret

B-17G-50-DL of the 352nd Bomb Squadron

B-17G-55-BO of the 351st Squadron, 100th Bomb Group

B-17G-40-VE from the 834th Squadron of the 486th Bomb Group















































scale model, die cast aircraft, modeling, plastic models kits, ship model, car models, Revell, Monogram, Airfix, miniatures, Fujimi, Hasegawa, Italeri Plastic Model Airplanes, Minicragt, Modelcraft, Testors, Tamiya, Revell,