WINE FUNNEL
FUNNEL

Wine funnels, also called wine strainers, were used to decant to the bottle and from the bottle to the decanter.
Most wine funnels date from between 1770 and 1830, even if few examples of George II period are surviving. The use of wine funnel declined during the Victorian Reign.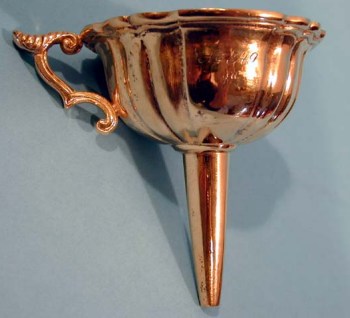 Wine funnels are in one or in two pieces
The one piece wine funnel has a removable pierced strainer, usually joined to the body by a small chain.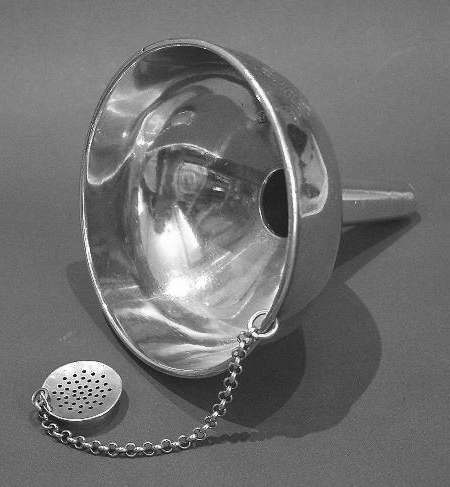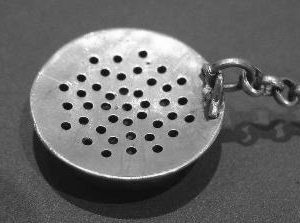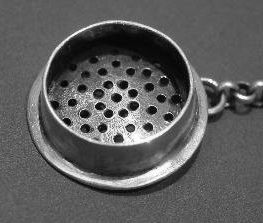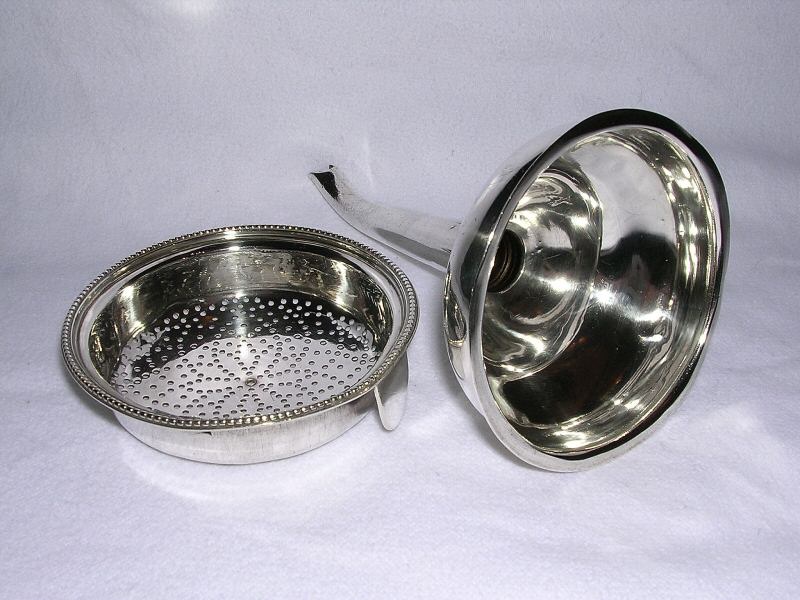 The two pieces wine funnels havea pierced bowl and a body to contain it




or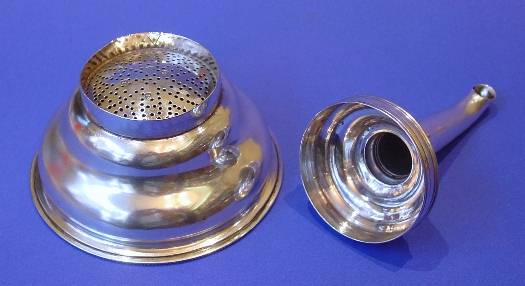 a removable spout to apply to the strainer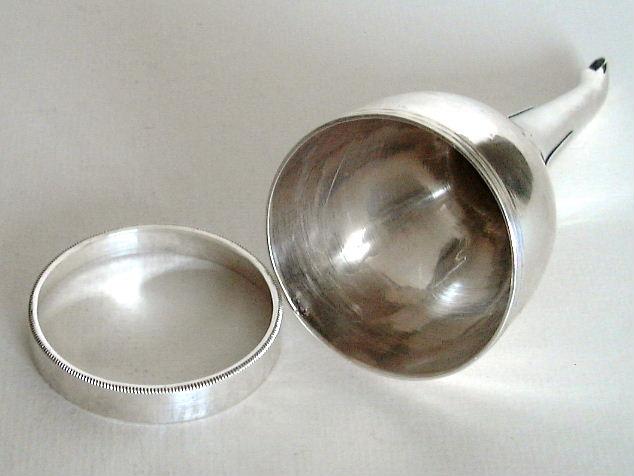 Alternatively the bowl may include a removable inner ring to retain a muslin straining cloth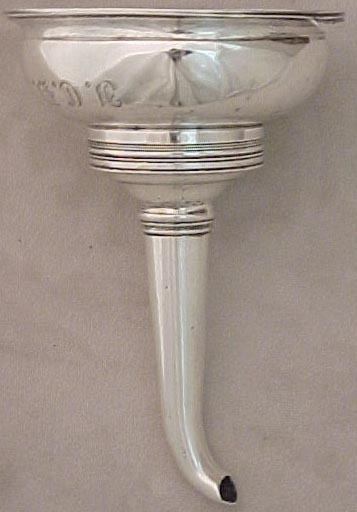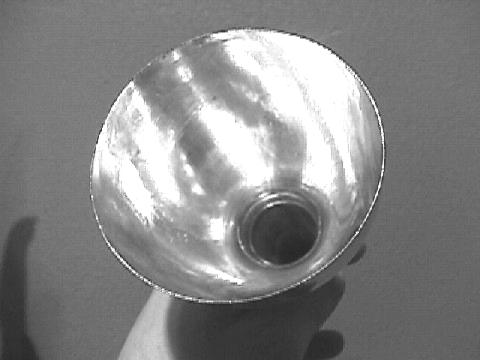 Examples of wine funnels made from 1770s and 1790s are usually plain or have a reeded rim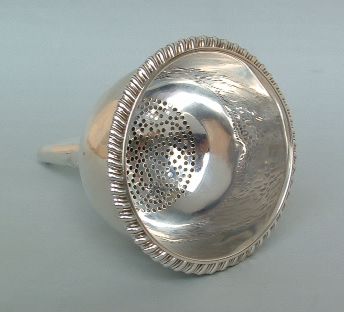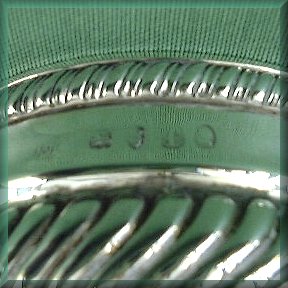 while later wine funnels are more elaborately decorated and have wider applied foliate rims.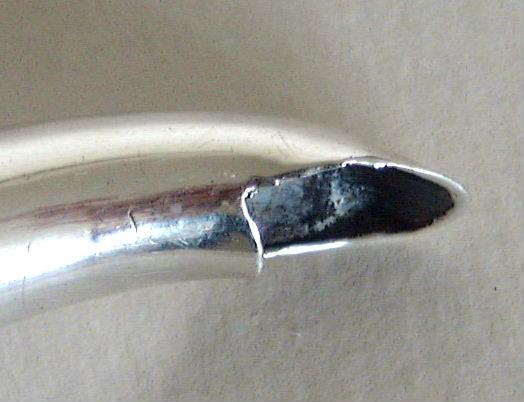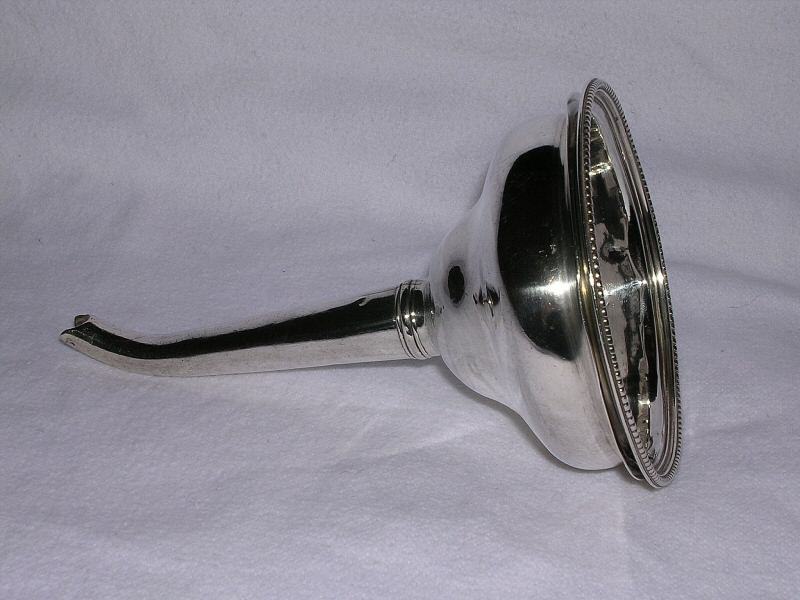 The end of the spout is usually curved so that the wine would flow down the side of the bottle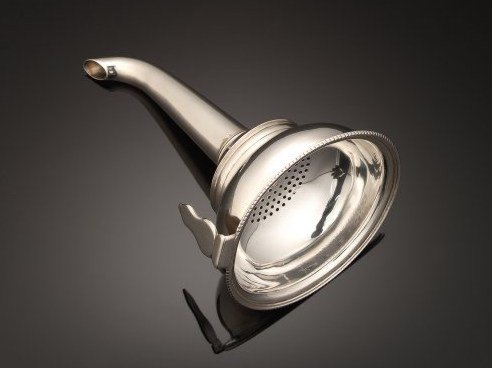 Often there's a small hook on the side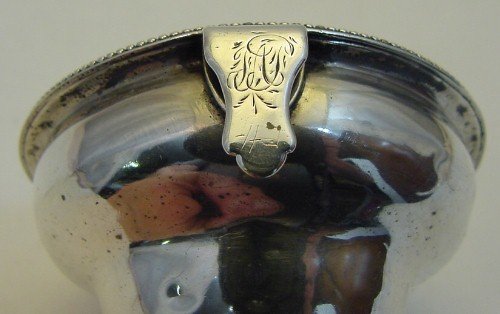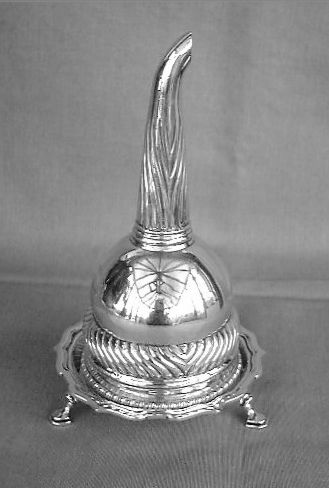 Sometimes wine funnels had a stand with domed centre and short legs and the interior of the bowl was sometimes gilded.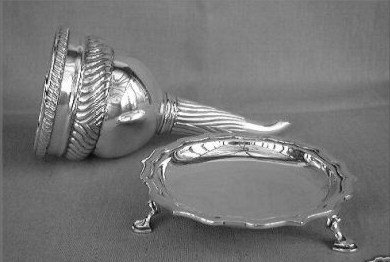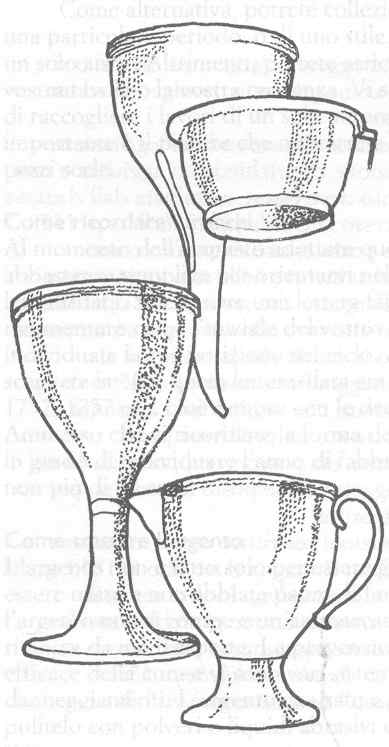 At the present wine funnels are highly appreciated by collectors, but in the second half of 19th century they were often modified obtaining objects of more common use.
Cutting the spout the bowl was transformed into a tea strainer and closing the bottom into a sugar bowl or a salt cellar. Substituting the spout with a pedestal a cup was obtained and adding a low stem and a spout a milk creamer.



www.silvercollection.eu

This is a page of 'The What is? Silver Dictionary' of A Small Collection of Antique Silver and Objects of vertu, a 1000 pages richly illustrated website offering all you need to know about antique silver, sterling silver, silverplate, sheffield plate, electroplate silver, silverware, flatware, tea services and tea complements, marks and hallmarks, articles, books, auction catalogs, famous silversmiths (Tiffany, Gorham, Jensen, Elkington), history, oddities ...
SITE MAP - SILVER DICTIONARY