A SMALL COLLECTION OF ANTIQUE SILVER
AND OBJECTS OF VERTU

LINKS
- 1 -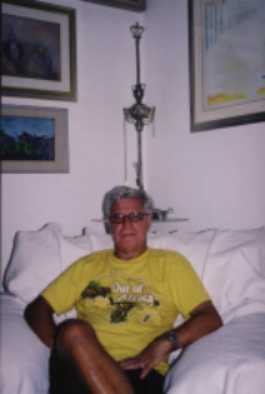 an illustrated selection of antique silver and objects of vertu
Continental, European, Italian, Russian, German, French, English, Austrian, Scottish, American, Dutch, Danish, Judaica, Georgian, Spanish and much more
antiques and collectibles links - 1 -
http://www.925-1000.com
Online Encyclopedia of Silver Marks, Hallmarks & Maker's Marks. Hundreds of images of American & World silver marks and five galleries of antique silver.

Plateria Muñoz Arce - Madrid
Website of Muñoz Arce, a Madrid Silversmith. It features a section on Spanish hallmarks and a silver terms glossary (site in Spanish).
SilverCollect - Antique Collectible Flatware and Silverware Replacements

Argenti Inglesi
storia e stili degli argenti Inglesi dal medioevo all'art deco


A Website dedicated to Antique, Modern and Contemporary Silverware, Belgian, European , English and American through Expertise, Valuation, Appraisal. Teaching, Education, Study and Research-work. Creator: Mrs Martine D'Haeseleer - Belgian Expert
Woto and Wife Antiques - Unusual Victorian porcelain, glass, silver, vintage clothes/accessories, doll accessories

All about Art and Antiques in Spain

Glamorgan Antiques, Specialist Antique Dealers based in Wales, UK - Worldwide Shipping
Centennial antiques General line of quality antiques and collectibles including elegant, depression, 40s 50s 60s, and carnival glass; china, photography, lighting, dolls, furniture and more. Each item is individually pictured and priced.
Wisma Antik Antique Advertising and Collectables from Around The World. Dealing in antique advertising,nautical items,vintage toys and dolls,whisky related items,porcelain Dutch, Chinese, English, Japanese, cannons and shipwreck artifacts and much more

Brenda Ginsberg Art & Antiques - purveyors of fine antiques and art
Snapdragon Antiques - Antique and new home decor items, jewelry and accessories. Uncommon things for uncommon people
Back Alley Antiques - Large assortment of antiques and collectibles from shop in Shreveport, Louisiana. Site updated frequently!
A1A Gifts.com - Gifts & Collectibles at Wholesale Prices. Over 3500 Gifts to choose from. Resale opportunities available. Retailers are welcomed
A Shop 4 Antiques A Shop 4 Antiques - Over 25 pages of fun collectible things, including Depression Glass, 50s-70s Glass, Tiara Exclusives Glass, Books on Collecting Tiara Sandwich Glass, Cookbooks, Costume Jewelry, Casino Ashtrays, Vintage Ceramics, Restaurant China, and More!
La Belle epoque Fine Antiques and Collectibles :French and European Antiques and Collectibles : antique leather luggage, doctor's bags, gladstone bags...old and vintage opera glasses, field and marine binoculars... collectible firearms... from the age of La Belle Epoque.
Atlantis Antique Co. - Try the Brand New and Free Antiques and Collectibles Bulletin Board. Post things you wish to buy, or sell. Also, things you wish to know about. Go to the site all the way at the bottom of the first page.
Antics - the french antiques warehouse
stevescollectibles.com - Fun Vintage & Contemporary Collectibles Shopping; over 70,000 items. Where you can search for your childhood memories and find them

we will try to give you an insight into the world of antiques in Antwerp, the beautiful medieval city in the heart of Europe
Old South Silver - is the website of Jerome Redfearn, specialist in antique silver from the south and mid-west. A commercial venture, but with a folksy side, offering interesting information on southern and mid-western silversmiths.
Wakefield-Scearace Galleries - houses one of the largest collections of English antique furniture, silver, and accessories in the United States.
directories and other links